Registration
Tuesday, August 15, 2023
4:00-6:00 pm
Doors open at 4:00, presentations begin at 4:30
Long Road Distillers
537 Leonard St NW,
Grand Rapids, MI 49504
The Pathway to Higher Education – A Discussion on strategies to ensure access to higher education for all A Discussion on College Access – How different programs are providing new pathways for High School students to pursue higher education. From UM's Wolverine Pathways program to the Grand Rapids promise, more and more activities are being undertaken to help Michigan children reach the next level of education.
Moderated by Rep. Carol Glanville, Chair of the House Higher Education Committee, our panelists will share their expertise on how to increase access to higher education and create the homegrown talent Michigan needs.
What is the Wolverine Caucus?
Wolverine Caucus members are University of Michigan alumni including legislators, lobbyists, staff, and advisors working in and around the State of Michigan government. The primary objective of the forum series is to provide engaging and informative programs for University of Michigan alumni, legislators, staff, policymakers, and others working in and around the State Capitol and mid-Michigan. That objective persists today as forums feature UM experts on timely, relevant public policy issues during the legislative session.  
The Wolverine Caucus strives to provide diverse forums on timely policy topics and create opportunities for alumni, and others to learn from the world-class expertise of U-M faculty and administrators.  The additional benefit is the opportunity to enjoy the camaraderie with fellow Wolverines.
Panelists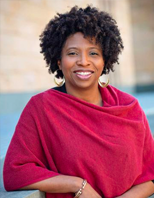 Carla O'Connor
University Diversity and Social Transformation Professor and Arthur F Thurnau Professor, Marsal Family School of Education; Director of Academic Programs, Wolverine Pathwaysy

Carla O'Connor is the Director of University of Michigan Wolverine Pathways, a free year-round program that partners with the families, schools, and communities of Detroit, Ypsilanti, and Southfield to support academic success, college admission, and career exploration.  She is also Professor of Education and an Arthur F. Thurnau Professor at the University of Michigan.  She received an M.A. and Ph.D. in Education from the University of Chicago and a B.A. in English from Wesleyan University.  A sociologist of education, Carla O'Connor has expertise in the areas of African American achievement, cultural studies, urban education, and ethnographic methods.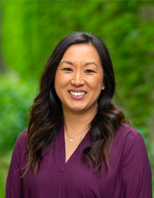 Ashlee Mishler
Grand Rapids Promise Zone Director

Ashlee Mishler is the Grand Rapids Promise Zone Director. She leads initiatives that remove barriers and promote access to higher education for Grand Rapids students. With a passion for impactful post-secondary experiences, Ashlee has amassed over a decade of experience in college admissions, marketing, and student involvement working at institutions in Michigan and the Chicagoland area. She comes to GRCC after more than four years at Ferris State University, where she was a marketing manager and marketing communications specialist.

Mishler also has worked as an admissions assistant at GRCC, an admissions counselor at Waubonsee Community College in Illinois, and as a recruitment and outreach specialist at Oakton Community College in Illinois. Ashlee holds a Bachelor's and Master's degree from Grand Valley State University.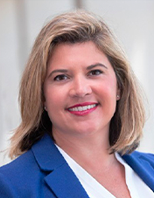 Kerry Ebersole Singh
MEDC Chief Talent Solutions & Engagement Officer

As the Chief Talent Solutions & Engagement Officer, Kerry leads MEDC's strategic focus of developing high-wage skills growth by working with businesses, higher education institutions and communities to better attract, retain and cultivate the talent critical to growing the state's economy.

Prior to serving at MEDC, Kerry was Director of the Office of Sixty by 30 in the Department of Labor and Economic Opportunity (LEO), where she established the office. During her time as Director, Kerry launched two instrumental programs, Futures for Frontliners and MI Reconnect, which aim to create a more talented workforce by providing a tuition-free path for Michiganders pursuing in-demand certificates or associate degrees.

Before she returned to state government by leading the Be Counted 2020 Census effort on behalf of Gov. Whitmer, Kerry operated her own independent consulting firm, serving a variety of clients across business, nonprofit and philanthropic sectors. Kerry began her career 25 years ago in Michigan's competitive political and legislative arena. As a former chief of staff to Barbara Farrah, a legislative liaison for the Department of Information Technology and constituent relations staff in the House of Representatives.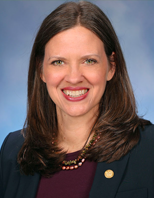 Moderator: Rep. Carol Glanville
Chair of House Higher Education

State Representative Carol Glanville serves the 84th House District, which includes Walker, Grandville, the Westside and parts of Northeast Grand Rapids. Rep. Glanville has extensive professional experience as a classroom teacher, administrator, education consultant, and a local elected official that has served on many community boards. Rep. Glanville chairs the Higher Education committee and serves on four other committees: Education, Health Policy, Subcommittee Behavioral Health, and Families, Children, and Seniors. She advocates for hard-working families on the issues that matter most – including help with rising costs, investing in education and professional opportunities at all levels, further investing in our communities and infrastructure, and working with businesses to create good-paying jobs that support Michiganders. Rep. Glanville was born and raised in West Michigan, and she went on to live and raise her family in the Walker community.